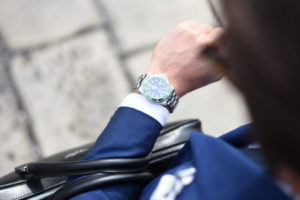 When a family business transitions to the next generation, challenges can arise everywhere. Most notably is when you're choosing who continues to lead and who needs to leave. Unfortunately, some shareholders become fearful over the slightest changes. How can you make meaningful adjustments when they might be holding you back?
We always say that open and honest conversations keep a family business together. Read on to learn how Positively People can offer superior continuity planning for your brand.
Make Family Business Transitions Smoother
The difference may seem too jarring to ignore when a controlling CEO is replaced. They may even fail to capture the same level of respect as the previous leader. Any unnecessary interruptions will help keep the company on its course. What do you do when the new CEO has a different vision than the brand?
Bringing together family governance and corporate leaders can help keep the peace. If you have lost sight of your primary goals, it's important to revisit them together.
Support New Ambitions with Caution
Virtually every company struggles with ambitious incoming leaders that have grandiose plans. While you should support new ideas, it's also important to do so cautiously. What happens when an established company is run like a completely different one? Chances are, the new leader won't champion the right decisions for your brand.
Family business succession planning should include onboarding new members with current objectives. Otherwise, their eagerness could spell disaster for the rest of the company.
Include the Outgoing Leader in Family Business Succession
Often, the outgoing leader washes their hands of providing any future plans for the company. They may have mentally checked out before they step down, leaving a gap in your goals. Consider having them contribute to the transition to help make it go smoother. When they stay involved, it ensures a piece of their wisdom remains after they leave.
Too often, a family business advisory board doesn't apply an outgoing leader's expertise. This can cause the new leader to take on the new role in their new assignment without proper direction.
Watch Their Actions Speak for Themselves
More than one incoming leader has been trapped by trying to please the existing directors. Pursuing that will only lead to repeating the same choices that the last CEO made. The incoming leader needs to prove themselves with tangible results. By measuring their progress, the company can show off their true potential.
You can't expect new members to run things exactly like the ones who are exiting. Setting healthy expectations at all levels will help prevent anyone from bruising any egos.
Plan for a Smoother Transition with Family Business Consulting
A family business consulting firm offers many advantages when your company has a transition. Our expert advisors know how to search for personalized solutions that work towards your long-term goals.
We know that not all brands have the same level of insight that's needed for some decisions. That is why we work with many unique brands across several different industries. Make smarter choices for your firm and your loved ones. Contact Positively People today for continued growth within your company.
Learn more about Positively People Services in Family Business Consulting.