Executive Succession Planning
Building a Leadership Pipeline for Your Company
Planning for the future is one of the biggest challenges for leaders. How do they make sure that leadership roles are smoothly transferred? Who will be the next leaders, and how will they get there? These are the questions that we help you solve. We know how the market, the workforce, and technology are evolving. We work with you to create and implement a plan for building a strong leadership pipeline. 
We also have the skills to assess people, evaluate their competencies and critical behaviors for your company's growth trajectory, and build competency models for organizational success. We develop our competency model with you, not just for you. Our co-created competency model helps to identify the requirements for a role an individual might need to excel within the position. We also align workforce performance with your organizational vision and mission. 
We use a tested and trustworthy professional development system, and our team is skilled in the best coaching practices. We use evidence-based and validated competency tools to set a baseline and then work with current leaders to pinpoint what strengths are essential for future success. We customize our system to your needs, whether you want to grow one person or a group.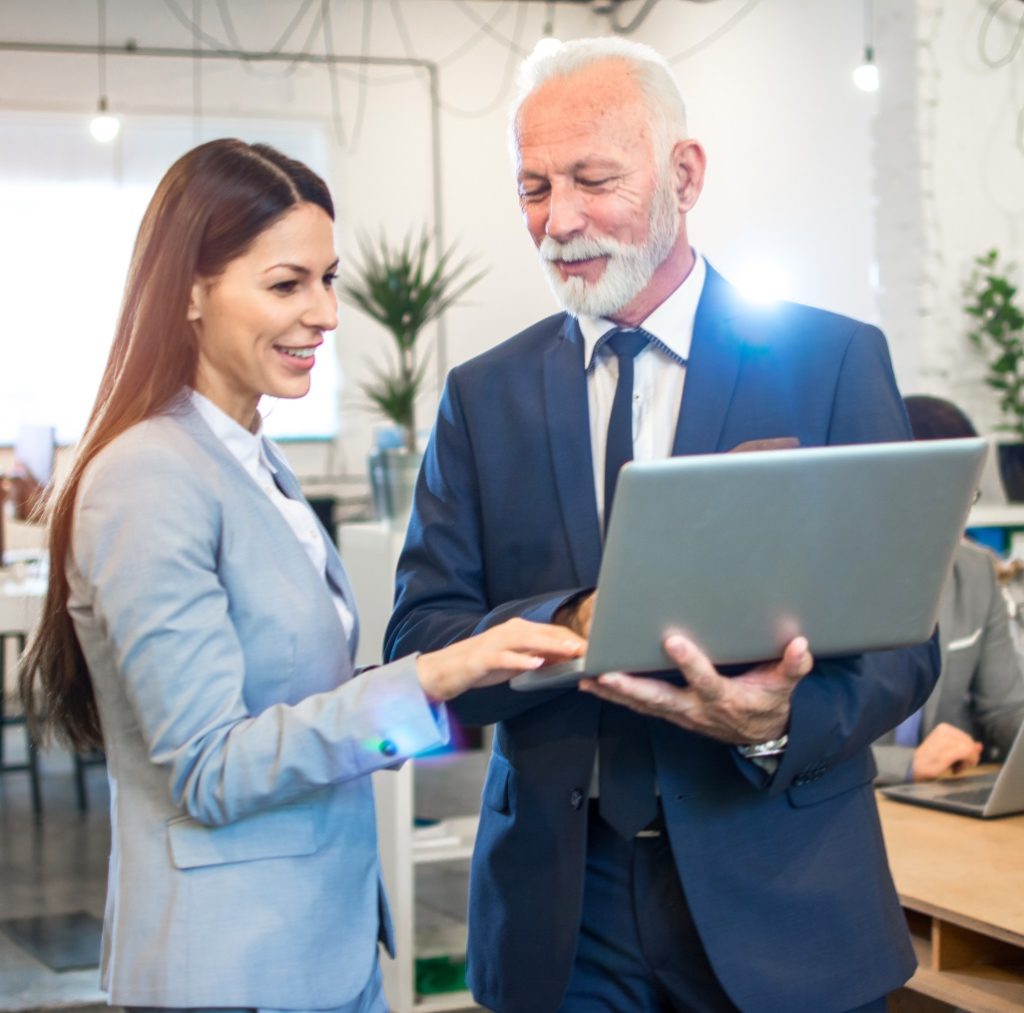 Family-Owned Business Continuity Planning
More than a Person, it's a Family Endeavor.
Family-owned business continuity planning is not just about the business; it is about the whole family – its legacy, its wealth growth and preservation, family harmony, and "letting go to grow." Whether you're a Founder passing the torch to your children or a generation of cousins stepping up to the plate, there will be a lot of views on who should lead, how they should lead, and even if they should lead. The reality is that most family businesses won't survive or thrive beyond the third generation. Why? Because they need to formalize their current informal systems, processes, and structures without losing flexibility and agility. 
Families must move away from informality and adopt more robust governance to ensure fair due process and equitable outcomes. We are a necessary neutral party that brings objectivity into a very emotional and subjective environment of succession and continuity planning. And we do it with a proven process that creates buy-in across the family branches and tough conversations between generations to the surface.
Five critical elements for succession planning
Hear what others are saying
"Charleston Metro Chamber of Commerce is more than 250 years old; our people and progress are at the heart of our success. Since 2015 we have worked closely with Positively People as a key partner for our leadership development programming. Using their Everything DiSC and team-building resources, Positively People has engaged with over 1400+ leaders passionately supporting our work to advance our region."
"We are so grateful that we found Jean and her team. They have been instrumental in working with our family and our family business on its processes and procedures. It's amazing how far we have come in the process. It's even more amazing how many families are behind in their family business planning. We highly recommend Jean and her team for their expertise and continued support."
"Positively People has been an essential part of our evolving, third-generation family business. The expertise and insight that Jean and her team provide are invaluable to our continued growth and success. The comprehensive coaching program has enabled our company and family members to navigate the complexities of a family-owned business. It has allowed us to build a strong foundation for the future. The approach taken has been effective in strengthening relationships within the family while also providing us with the tools and guidance needed to manage the business. We are very grateful for the constant support of the team at Positively People. We would highly recommend their services to any family business looking to grow and evolve!"
"For over a decade I have had the opportunity to partner with Jean Meeks Koch and her team at Positively People. Jean is more than a consultant she has accompanied our company through the best of times and through some of our greatest struggles. Always with a focus of building on strengths, developing people and helping them to show up as their best selves, and growing intentionality at the individual and organizational levels. Jean has an incredible sense of what makes organizations work and helps to position them to thrive for the long term. From my experience with Jean, I am a stronger and more well-rounded leader, and the organization is stronger than ever. Jean not only helped us solve problems, she helped us grow beyond them."