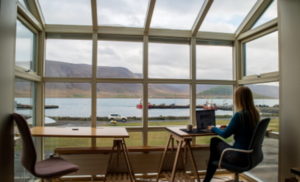 Even wildly successful brands can feel defeated and it often stems from poorly prepared leaders. Without continuity planning, transitions can become a rocky experience for everyone. Not all firms enjoy family business succession planning, so they often put it off. In the meantime, the cracks in your foundation begin to get worse.
We've seen firsthand what happens to brands that don't heed warnings. In this blog Positively People talks about ways you can improve family business succession to eliminate uncertainty. 
Start Family Business Succession Planning Now
One mistake that many family governance boards make is by planning too late. Your current leader becomes increasingly more difficult to replace the longer they serve. Sadly, many family businesses avoid speaking about any uncomfortable topics. This makes them unprepared for a crisis that could have been avoided.
Some executives have led for decades, making them feel irreplaceable to the board. Make sure you have the best family business consulting to navigate any emergency.
Dedicate Time Towards Choosing a Successor
It seems baffling that a successful CEO can take a company, but it happens frequently. Most often, it stems from poor research and planning by the board. When leadership changes suddenly, sound decisions aren't always made. Instead, a company may rely on past success, hoping it's enough.
When new CEOs don't understand the brand or vision, they can't succeed. Learn which metrics matter the most for your replacement with our experienced advisors.
Receive a Professional Opinion Before Making Decisions
Above all else, a family business advisory service should be consulted. Since they are a neutral third party, they offer an untethered evaluation of your options. Other companies allow ego to get in the way of selecting the right candidate. Having a second opinion is the better option for securing long-term success. Newer firms may not even have a succession plan in place yet. 
Redefine Job Duties Before Seeking a Replacement
Are there things that the board believes the leadership position should cover? With the existing member stepping down, now is the time to adjust the job's responsibilities. Requesting a presentation from each candidate can also make the process smoother. 
Hearing it in their own words of how they expect to lead becomes invaluable while voting. There should also be a mix of candidates from inside the organization and outside of it. 
Are New Leadership Models Needed?
Some firms have a leadership model tailored to their executive's personality. Others are less stringent, using general guidelines as their foundation.
In addition to new leaders, you may also want to explore other systems. Your current model may need to adapt to an incoming leader and vice versa. Otherwise, you could doom your firm as soon as they take over. A fresh beginning is a perfect time to readjust how your firm competes.
Contact Us for Continuity Planning
Having family business advisors help you with these kinds of decisions is very important. See why family businesses turn to our talented advisors when planning their future. Contact Positively People for your brand today.