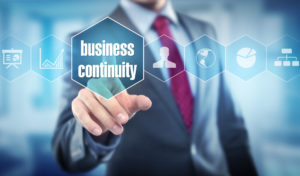 Are you a family business owner thinking about the legacy of your company? Business continuity planning is vital for family business leaders. When a family business fails, so does the family legacy.
Many family-owned companies take the time to develop more comprehensive crisis management strategies. Yet, many others overlook the business continuity concerns that a family-owned company might face. A big one is leadership and owner succession.
How can family business owners have these conversations about values, mission, and legacy? Here are a few suggestions to help you with family business planning for the future.
Decide Which Family Members to Include
Honesty and consistency are essential when dealing with family members about the future of the business. This includes a line in the sand about who will be in the family business meetings and who will not.
Different family members will draw different lines in the sand. Some will want spouses involved, while others will not.
Being honest and transparent will build trust and improve talks and outcomes. No matter where the line is, you will be able to maneuver through differing opinions and ideas when you have a plan.
Many business owners view succession as a one-time occurrence. They will hand the keys over to their children, nieces, and nephews, and that will be that. But, succession planning is a vital part of a larger strategy for ensuring continuity.
With continuity planning, the business is not the only thing that needs consideration. The entire family needs it, as well. A detailed plan for a smooth transfer is necessary.
It is vital to think about leadership, ownership, governance, and family assets. Making important decisions will allow members of your family to rest assured that you have laid a foundation for future success. And, you can have peace knowing it will benefit the next generation and beyond.
Gather Perspectives From Involved Family Members
A good idea is for family members to have one-on-one meetings with a third-party advisor. This should happen first before they meet as a group.
These talks with an advisor will allow everyone to share their thoughts without fear. No one wants retaliation from other family members. A third-party adviser can share the ideas from these individual meetings with the group while keeping the input anonymous.
Individual chats are a helpful way to get feedback from younger family members. Younger members of your family may have more career options than previous generations. As a result, they may not feel obligated to take over the family business.
Understanding what is important to the younger generation allows leaders room for change. Adapting various changes may make the company more attractive to the next generation.
Begin Discussions by Unifying Family Members
Knowledge gained during individual discussions can bring family members together. It can establish a shared understanding. If you speak with your family about the business's values, purpose, and legacy, it can get everyone on the same page.
Business owners can have a sense of unity with family members when focused on areas where they agree. Also, using these guiding principles can help when addressing areas where views are more varied.
Business families can benefit from group conversations. They help to improve understanding of other pressing concerns specific to their situation.
Discuss whether the next generation of family members have an interest in continuing with the business. Also, it's good to know if these members understand what ownership involves. Families with wealth assets should discuss dividend payout policies and philanthropic preferences.
Use Your Company's Values, Purpose, and Legacy
When family members in business together agree on principles, this is the groundwork for other planning activities. An example of this would be succession planning. This planning can be tricky if the foundation is not laid.
The leadership should start by identifying what matters most to the family. This is one effective strategy to assist business families with transition planning.
When a company's values, purpose, and legacy are solid, it will help the family unify around a single vision. This will also help family business owners make better decisions about sensitive issues.
Transition planning is easier when family members understand that making decisions based on values, purpose, and legacy is important. It will give the family a sense of unity, across the board.
Work Together With a Business Advisor
Succession planning might be a difficult task. Yet, there are steps you can take to make it easier. Contact a business advisor to assist with family business consulting.
Business consultants help family businesses navigate challenging situations. They can help you avoid potential problems in the future.
The Perils of Not Having Continuity Planning in Place
Despite the necessity of continuity planning, there is only a small percentage of family firms with a succession plan in place. The truth is that few individuals like to consider being ill or dying. It's a terrible subject to think about, let alone discuss with family.
Yet, failing to have these hard conversations can be the nail in the coffin for a family business. Tensions can build in times of stress.
If family members disagree on the future direction of the firm, because there isn't a clear strategy in place, they might come to blows. Major disagreements have the potential to split not only the company but also the family.
Don't Get Caught Without Continuity Planning
When faced with unforeseen circumstances, proactive thinking about the future and developing continuity planning that includes possible scenarios can help family businesses stay intact. You can reduce the risks of an unexpected or intended change in leadership when everyone in the family is on board and knows what to expect.
We can help you navigate the process of family business planning. Contact us, or check out our blog for more helpful information.