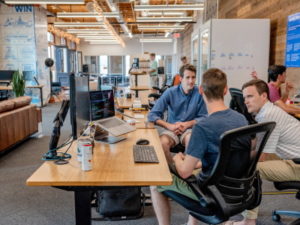 When managing a family business, budgeting often leads to conflict. Specifically, when you're determining which relatives should pay for certain expenses. Even though a family business is a great way to support loved ones, it often isn't infinite. At some point, an agreement needs to be reached over which expenses are covered and by whom.
One of the many ways we offer family business consulting is analyzing spending habits. Positively People can help you look for ways to stick to a budget. Read on to learn more tips about this topic.
What Does Family Business Budgeting Cover?
Many organizations find it possible to overtake household expenses through their business. However, that doesn't mean that all of the costs need to be covered in this way. For instance, some travel fees make sense when you're planning a large-scale family gathering. However, if you're only holding a brief meeting, they should pay for their lodging themselves.
Items like utilities and phone plans are often good candidates for these types of budgets. Be wary of including any high-dollar purchases as it can trigger an audit.
Consider the Current Market
Even if your company does well, extra spending might not always be appropriate. You may have enough to cover an expensive trip, but you may want to wait. There could be major expenses coming up that you'll need to plan for.
A lot of expenses should be shelved in a bear economy until things turn around. When interest rates climb, you'll also get less bang for your buck. Keeping a set amount for expenses in a savings account may be ideal. You'll even get a few extra bucks to spend when it matures.
Are There Any Family Goals That Overlap with the Company?
Another method to avoid spending too much is to find common ground. Any goals that the family shares within the business should be considered. Things such as vacations can overlap with business trips, or they can include meals out. Finding ways to incorporate family fun into corporate dealings makes it easier to budget.
Continuity planning should also include ways of joining the two sides under one expense. This allows you to avoid paying for the same experiences twice.
What Costs are Necessary for the Business?
As your organization expands, it will ultimately start costing more to run it. That also applies to families that also age and grow. Some expenses become necessary for both operations and familial responsibilities. Websites, newsletters, podcasts, and other solutions can also become helpful.
Training, education, and group outings should also be expected as you expand the board. Expenses that only benefit a few individuals should start being phased out.
Give Family Business Budgeting a Deadline
One reason why some companies don't budget is because they haven't taken the time to set it up properly. Oftentimes it gets a solid start before sputtering out and then it's put on the backburner for other projects. Unfortunately, that just makes it easier to spend more than you earn. 
Instead, your family governance should enforce a deadline to plan for expenses. It becomes much easier to stick to a budget when it's set. If you rarely have a finished budget year after year, it's time to buckle down and get on track.
Start Your Family Business Budgeting Today
Our Family Business Advisory firm knows how to help you budget your firm better. Eliminating unnecessary expenses isn't always easy to handle without help. Hire Positively People today to make the most of every dollar you earn.
Learn more about Positively People Services' Family Business Budgeting.