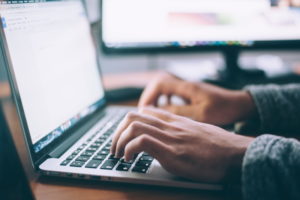 One issue that family governance groups often face is poor communication. Specifically, including the younger organization members in discussions both great and small. Too often, the blame gets placed on those who feel excluded by the family business. Older members may not realize that they are actively glossing over them.
Rather than wait for younger members to "prove themselves," they need to feel welcomed first. That begins with improving communication between the generations. As a trusted family business consulting firm, we know communication is the key. Read on to learn how Positively People assists brands in feeling more inclusive towards others.
A Degree Doesn't Guarantee Communication Skills
People like to equate education with communication skills, but that rarely rings true. Sometimes, it's the brightest ones that lack the ability to work with others. By the time they join an organization, it can be too late to improve. However, implementing training for all members can enhance communication between generations.
Offering an online course that's accessible at home can also be helpful. It's also vital for everyone to be willing and motivated to get tangible results. Mutual accountability is also important, especially when tempers flare in the boardroom. Discover the best options for improving communication skills with our family business advisory experts.
It's OK to Not Know the Answers
It becomes harder to admit to not knowing the answer in today's high-tech world. The general attitude for many is to punish others for ignorance. That only makes attitudes worse between members instead of promoting better teamwork.
On the other hand, it's also essential to listen effectively when others have answers. Offering a space where others feel comfortable trading information leads to improved communication. Topics that aren't being discussed should also be brought up instead of ignoring them. Make sure everyone hears the same message with our business consultants.
Every Action Serves a Direct Purpose
Needs that employees have can sometimes feel challenging. Every action that board members make should serve a practical purpose. How often do meetings exist only to make other meetings? Hovering over employees may feel like "supervision" when it stresses them out instead.
When every action has a distinct purpose, it eliminates busy work from everyone's schedule. It's best to convene over specific problems facing the firm, such as:
Family Business Succession

Family Business Continuity Planning

Brand Mergers

Brand Acquisitions

Reorganization Efforts

Connecting to Employees

And other vital actions
If your day seems less productive, reevaluate your to-do list for nonessential items. You may not see how much time is wasted without solving any issues.
Focus on the Positive
Directors tend to focus on the negative aspects of their firm. Whether it's the pressure of leadership or aggression, it doesn't inspire anyone. Many executives today find that being mindful of the present helps. You set a more positive tone by slowing down and celebrating small achievements.
Too often, family organizations forsake the present by focusing too much on the future. Doing so only skips over those who are making great strides. Everyone wants to receive credit for the hard work that they do. Publicly praising members and employees helps build toward better communication skills.
Learn as Much as You Teach
Leaders love passing their knowledge down to others throughout the organization. Unfortunately, not everyone is as keen about learning from their audience. Even experienced directors don't know everything, especially with new technological adoptions. Members should understand that listening and learning are equally important as mentoring others.
Hosting training sessions with different roles can also improve transparency. Small actions can greatly humanize leaders in front of those less experienced. Open communication helps breed innovation by everyone sharing their expertise. Improve your firm by including as many members as you can.
Eliminate Distractions While Speaking with Others
How can anyone focus on a single conversation through multiple emails, texts, and calls? What's crazy is that's often how many one-on-ones go with all lines of business. Splitting your attention isn't only distracting, but it leaves others feeling unimportant. It becomes harder to remember who asked for what when you don't listen.
Staying connected means missing out on screenless communication efforts. It's best to switch your phone to Do Not Disturb or Airplane Mode before meeting with someone. Even if it's only a brief chat, you should offer your undivided attention to others. Learn how you can improve how you speak with others by listening first.
Accept Next-Generation Leaders and Their Techniques
Some directors want to see innovation everywhere except in the boardroom, so the question remains, how can you embrace future leaders if you won't give their methods a chance?
From their perspective, younger members see potential solutions to new problems. However, older directors can become complacent, repeating the same actions instead of growing. Engagement with all roles and responsibilities is vital to improving communication. How can new members prove themselves without a platform to do so?
Doing things a certain way out of tradition only holds organizations back. Avoid creating an echo chamber by allowing newer members to try new ideas.
Let Others Fail in a Controlled Environment
Every director claims failure is one of the best ways to learn new things. Yet, in practice, most people are not given enough grace to try. Begin with group learning to eliminate the pressure of failing. When no one is an expert, it becomes far easier to adopt new tools.
Creating a space to fail without consequences leads to improved efforts. Once someone feels confident in their abilities, you can remove the training wheels. Not enough directors are willing to encourage others to learn bravely. Allow for mistakes at the beginning to see accurate results in the future.
Begin Family Business Succession Planning
Not all family governance groups understand how to lead younger members. Our experienced advisors help you instill the skills your firm needs most. We assist numerous family brands in promoting better communication skills.
Learn how Positively People can help your business grow and contact us today.