The new year welcomes an opportunity to implement new strategies, create short-term and long-term goals, and set the vision for the year ahead by identifying intentions. It's no secret that working with family members can result in conflict – addressing these issues transparently and head-on can help establish buy-in and consensus, allowing a business to move forward.
What Are Buy-ins And Consensus? 
In any family business, buy-in and consensus work in tandem as a support system that allows employees to be heard, ultimately determining solutions that benefit the business as a whole. They are different than an agreement but allow family members to move forward during times of disagreement, ultimately allowing for the support of final decisions. Coming to an agreement on difficult decisions can feel profound for all parties and prevent people from expressing their true opinions. That's why creating buy-in is essential to a healthy and successfully run family business – it allows for everyone's voice to be heard and considered before reaching a conclusion. Especially when family and business overlap, it's easy to let difficult decisions seep into personal lives. 
At Positively People, we see many families who are in constant conflict because there is a lack of buy-in and consensus.
Here's how to provide your business with a clean slate, and set goals for the year.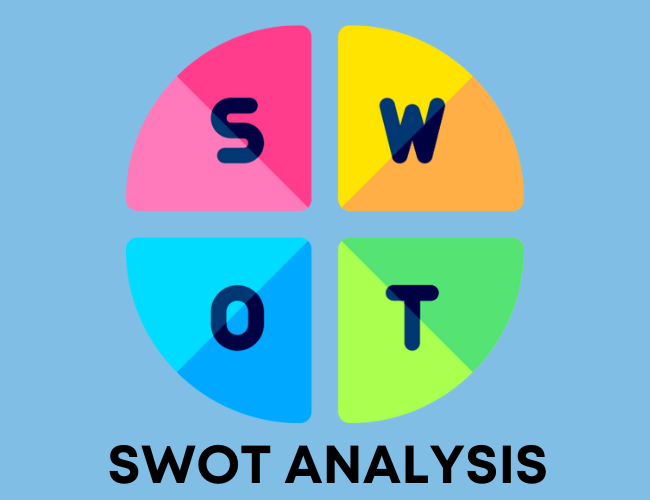 Identify Goals With A SWOT Analysis 
Of course, every business wants to perform well and make money, but setting a goal like this is a shot in the dark. There's no aim or strategy on how to get there. By using the SWOT analysis, you'll be able to identify strengths, weaknesses, opportunities, and threats to business and then determine goals to set you up for success. Here's a breakdown of the SWOT analysis:
What are the strengths of your business? 
Strengths can include having a robust online presence, being located in a high-traffic area, or having frequent regulars.  
What are the weaknesses of your business? 
Has there been a decrease in new customers? Are you not well-known in your area of expertise? 
What opportunities does your business have?
It may be beneficial for you to look at the strengths and performances of other similar businesses. There may be new technology available for your business to perform more efficiently and help you increase sales. 
What threats does your business face?
There may be a similar business in your area that gets more recognition or your supply chain may be causing issues. 
Once you've finished your SWOT analysis, it's time to identify your top three goals. In this case, you could increase your clientele, make your business better known, and find a more suitable supplier.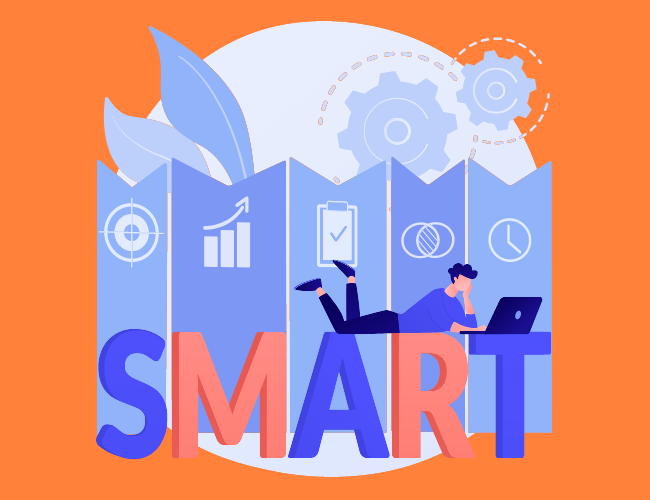 Make Your Goals SMART
Though you do want your goals to be smart, SMART is also a helpful acronym to ensure your goals are within reach. You want your goals to be:
Specific
Yes, you want to get more clients, but what's the specific number? Do you want to see an influx of 50 or 500 clients this year?
Measurable
A quantifiable goal is easier to obtain than one that is not. You can measure the number of clients you're onboarding!
Achievable
Shooting for the stars is always important, but setting a realistic goal allows you to look at the resources you have and compare them to how much your team can actually do to get there. 
Relevant
How applicable is this goal to your business? Is it just something you want or is it something that would benefit the business as a whole? 
Time-Bound
Never-ending projects make goals more difficult to reach. Implement time guidelines or restrictions to see if you're reaching these goals. 

Share Your Goals And Motivate Your Team
After you clearly identify your goals, it's time to share them with your team. Communication is imperative in a family-run business, so taking the time to reveal the intentions and goals of the year should be a priority. Allowing consensus and buy-in in moments like this will ensure everyone has an opportunity to state their case, leaving no room for miscommunication or misunderstanding. You can agree to disagree, but there can still be a collaborative conclusion.  With consensus, everyone can move forward while working and supporting each other and the final decision. Building a safe environment for all voices to be heard will allow for consensus and buy-in to naturally take shape. 
Default Back To The Goals
As the year goes on, it's easy to lose your focus. Things can and will go wrong, causing you to deviate from your original goal but it's important to check in on a regular basis, perhaps quarterly, to ensure that these goals are still the main objective for the year. Have routine meetings scheduled in advance to discuss the team's performance and go over the yearly plans. 
Show Appreciation For Your Team
Every successful (and happy) family-run business has this common core value – showing appreciation. Each member of your team works to support others, just as they would in a family unit. Gratitude doesn't have to be shown monetarily. Even a moment of public praise can go a long way. Family and employees stay where they are seen, heard, and valued. 
Specializing in family business planning, advising, and consulting, Positively People understands the unique dynamic of a family business. We offer strategic management, conflict resolution, governance, and leadership to those who want to run a successful business for generations to come. Contact our credentialed and trusted team for a consultation to start your 2023 off right!