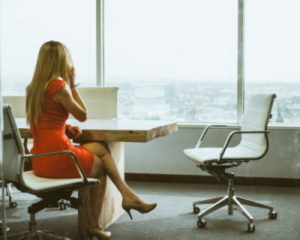 Not enough companies have contingencies in place for when their founder dies. By then, family business succession planning is too late to save the firm. Unless a company has policies in place, it may legally need to dissolve. Even if you aren't ready to move on, you often have little to no choice.
That is why we insist that every brand starts family business succession as soon as possible. While Positively People can't predict the future, we offer professional continuity planning. Read on to learn more on how to plan for the passing of a founding member.
Grieve the Personal and the Business Side
When a relative is also your leader, you develop a complicated bond. That may mean that you spend more time grieving than you anticipated. Historically, a company's founder isn't always the best spouse or parent. You and others might have to come to terms with past hurt.
Grieving the founder of your family business will take as long as it takes. Don't rush the process, and don't hesitate to reach out to others for assistance.
Don't Rush into New Projects
Instinctually, directors process grief by charging into new projects left behind by the founder. They hope that completing their unfinished business will give them some kind of satisfaction. Many people choose to bury themselves in work to avoid processing their feelings. Instead, it's best to take some time off to heal before trying to move forward.
Part of our family business consulting services include healthy ways of processing this kind of grief. You don't have to trudge through this part of your life alone.
Don't Replace Them with Imitators
Oftentimes, a family governance board will expect a spouse or one of their offspring to take over. Then, they demand that they should run things exactly the same way the founder would have done.
It's important to let go of your founder and their ways of handling things, and let their survivors be themselves. If they aren't the right fit, they can serve in an interim capacity. Preventing imitation directors is only one of the many benefits of family business succession planning. This is why it's so important to start putting plans in place now to avoid being caught off guard.
Beware of Sibling Rivalries
Many business-minded parents encourage competition between siblings, even to toxic degrees. Years later, these old tensions can flare up following an emotional loss. Things can often become worse as these siblings vie for control of the company. This is why many firms won't allow the "heir apparent" to take over right away. 
You can't allow the company to become their children's personal battleground. Hire our family business advisory team now before complications arise.
Don't Put Off Family Business Succession Planning
One of the fastest ways to kill a business is by not planning for its founder's passing. An unexpected loss can mean having less control of the situation. While any period of change is challenging, these situations are especially difficult. This is why many firms try to make bereavement counseling a priority.
Whether you knew the founder personally or by name only, grieving can take its toll. You don't have to suffer through the confusion alone when you hire us. Choose Positively People for succession planning and other services today.
Learn more about Positively People's Succession Planning Services.