Meet Jean Meeks-Koch, Ph.D.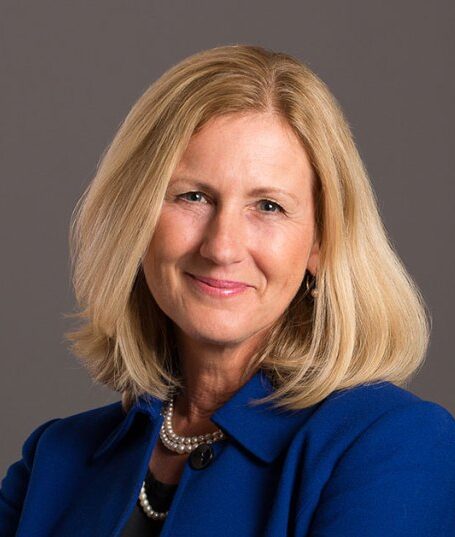 Jean Meeks-Koch, Ph.D., is the CEO/Founder of Positively People Consulting, specializing in advising family enterprises facing challenging continuity planning and transitions. She has extensive experience in change management initiatives, organizational systems, restructuring, continuity planning, conflict resolution, and mediation. 
Jean started her career as an expert in organizational change management and large-scale transformation, working with restructuring government agencies, institutions, corporations, and NGO environments. Through her former academic role at the University of Oregon and Oregon State University, Jean was drawn into the dynamic eco-system of family-owned business environments, focusing her strong organization structure and group dynamics experience on helping family business enterprises address the complexities of continuity and succession planning.
Jean is positioned to help families select strategies for their unique family dynamics and help non-family businesses create successful strategic partnerships with family-owned business enterprises. Jean uses design thinking to solve complex problems and find desirable client solutions. A design mindset is not problem-focused; it's solution-focused and action-oriented toward creating a preferred future. 
Jean's post-doctoral research focused on building strength-based teams. Realizing that, as humans, we strive for successful human relationships, Jean has taken this into the family enterprise through her engaging work in building cohesive teams. Cohesive teamwork helps family members navigate the complexities of trust, healthy discourse, commitment, and accountability, ultimately reaching aspirational goals and having fun doing it!
Jean holds a Ph.D. in Organization Systems and a Master of Accountancy. Jean is a long-standing member of the Family Firm Institute and received the distinction of FFI Fellow in London in 2018. 
Specialties
Family Governance
Organization Structure and Design
Succession & Continuity
Leadership & Next Generation Development
Strategic Planning and Implementation
Strategic Talent Management and Human Resources
Healthy Culture and Team Engagement
Education
Ph.D. in Organization Systems and Behaviors, Saybrook University
Masters in Accountancy, Southern Utah University
Bachelor of Science in Accounting, Southern Utah University
Certifications
Society of Human Resources, SHRM-SCP
Everything DiSC Behavioral Assessment Suite
5 Behaviors of Cohesive Teams Assessment
OSI Polaris Competency Model
Strength Finders
Family Firm Institute – Advance Certification in Family Business Advising – ACFBA
Certified Exit Planning Advisor – Exit Planning Institute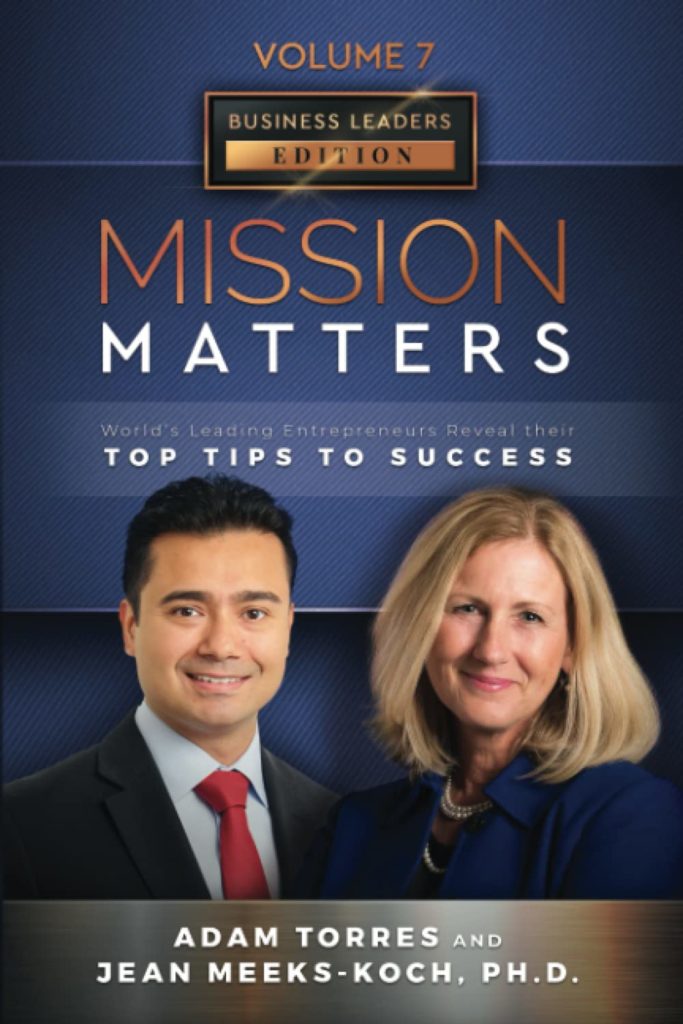 Check out Jean Meeks Koch's New Book
Mission Matters: World's Leading Entrepreneurs Reveal Their Top Tips To Success
(Business Leaders Vol. 7, Edition 11)
Every enterprise needs leadership and great leaders are formed through both success and failure. Are you and your organization positioned properly for this new age of leadership?
Enter your name and email to download a free chapter.