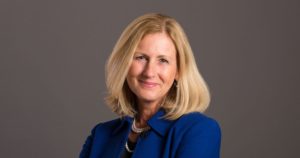 As CEO and founder of Positively People™  Jean channels numerous areas of expertise into her work guiding organizations through change. Recognized as an expert in organizational structure and behavioral dynamics, Jean is adept at helping align organizational cultures with goals and human capital.
Through her work all over the U.S., Jean has helped clients grapple with large-scale change, organizational restructuring, leadership and team development, executive coaching, psychometric personality and competency assessments, and more.
Her own doctoral research focused on building strength-based teams and led her to develop the TADAP™  model that is unique to Positively People. Jean is a long-standing member of the Family Firm Institute, and presented at their 2012, 2016, 2018, and 2019 Global Conferences. She is also an Affiliate Consultant of The Family Business Consulting Group, the leading consulting group that focuses solely on families and their enterprises. Jean has also been named a Fellow of the Family Firm Institute, the most influential global network of thought-leaders in the field of family enterprise, as well as an FFI Faculty Member.