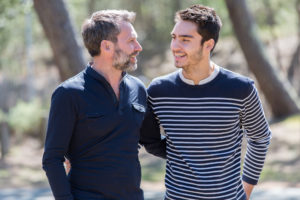 An estimated 90% of all businesses in the United States are family-owned or controlled. From this statistic, it's clear that family businesses form the backbone of the US economy.
A big part of owning a family business is constantly thinking about the future of the enterprise. That entails business succession planning. The fact is that you won't always be around to run the company.
If you intend to ensure that the company remains in your family's ownership, now's the time to start nurturing the next generation to take over the business. So, how do you go about this critical step?
Here's a guide on how to prepare your family to run the business when the right time comes.
Share Stories About Your Family Business
One of the ways to instill pride and a sense of ownership in the next generation is to tell the family business story. Share with them how the business started, what it has overcome, and where it's going. This will help them understand the legacy they have to uphold and give them a sense of responsibility for carrying on the family name.
Try as much as possible to be honest about your business. If there have been challenges, share those too. This will help your successors understand that no business is perfect and that they need to be prepared for bumps in the road.
You may want to document the family business story by writing it down or recording it on video. This can be a valuable tool for future generations to reference and will help keep the story alive for years to come.
Start Exposing Your Rising Generation to the Company
It's not enough that the family knows about the business; the next generation needs to be involved in it as well. Doing so will help them understand how the business works and give them a chance to see if it's something they're interested in pursuing.
There are a few different ways you can do this, including the following:
Give Them Summer and Holiday Jobs
Having family members take summer jobs in your company is a great way to give them a taste of what it's like to work in the business without making a long-term commitment. Make sure they're doing meaningful work. This will help keep them engaged and interested in the business.
You can also use this time to assess their skills and interests to see if they would be a good fit for a leadership role in the future.
Encourage Them to Shadow Key Staff Members
The idea here is to give your employees a behind-the-scenes look at how the business runs and help them understand what goes into running a successful operation.
It's important to let them ask questions and get feedback from you or other employees. This will help them feel like they're part of the team and encourage them to continue learning about the business.
Bring Them to Business Events
Attending business events is also a great way for the next generation to learn about different industries and see what other businesses are doing. This can be a valuable learning experience and a good way to prepare them for taking over the family business. It helps them understand the importance of networking and building relationships.
Make sure they're involved in the planning process for events. This will give them a chance to use their creativity and learn more about what goes into putting together a successful event.
Educate Family Members About Their Business Roles
It's also important to educate family members about the roles they will play in the business. This will help them understand the importance of their role and how it contributes to the success of the business.
Defining roles can also help prevent conflict between family members. Make sure everyone understands what their responsibilities are and what they're expected to contribute to the business
Have a Family Employment Policy
Just because someone is part of your family doesn't mean they automatically qualify for a job in your business.
It's important to have a policy in place that outlines the qualifications and requirements for employment. This will help ensure that only the most qualified candidates are hired.
The policy should also include a process for firing family members who don't meet the standards or who are not a good fit for the business.
Equip Them With Financial and Business Basics
Poor cash flow management is responsible for 82% of business failures. That's why it's important to teach the next generation about financial and business fundamentals. This will help them make smart decisions about money and avoid some of the common mistakes businesses make.
There are a few key topics you should cover, including:
How to create a budget
How to track expenses
How to read financial statements
How to understand cash flow
How to use credit wisely
How to invest money
How to save for retirement
Teaching the next generation about financial and business fundamentals will help them make smart decisions about money and avoid some of the common mistakes businesses make. It's an indispensable part of growing family business.
Use Professional Help
Business succession planning can be a complex process. There are a lot of moving parts, and it can be difficult to know where to start. If you're feeling overwhelmed, consider seeking out professional help.
A family business consulting expert can help you develop a plan that's tailored to your specific business and family situation. They can also provide guidance and support throughout the process.
Get Your Business Succession Planning Right
Business succession planning is an important process for any family business owner. By following these tips, you can help nurture the next generation of leaders in your business.
If you're thinking about succession planning for your family business, we can help. Contact us today to learn more about our services.