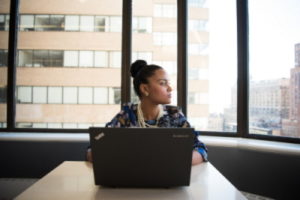 Family business changes can happen as founding members step away, and new ones take over. Sometimes, firms have allowed these transitions to become volatile, leading to failure of the company.
Some family governance boards want things to remain the same, while others eagerly embrace change or want to see some changes. No matter which group your business falls into, the journey can become quite bumpy.
That is why family business succession planning is vital to your brand's future. Learn how to adopt meaningful new goals and directions in this article by Positively People.
What Family Business Changes Feel Forced, and What Changes Feel Natural?
When new directions are being undertaken, it can feel like a natural evolution. Other changes require a significant amount of force to push them through. Policies that take a great deal of effort likely aren't the right choices. Instead, new goals should feel like an extension of your current operations.
Rather than thinking of wildly different changes, look for ways of expanding laterally. That can mean crafting similar products or services or acquiring smaller competitors.
The Challenges with Making Family Business Changes
While change requires significant planning, you can't always account for everything. There will always be certain risks involved in adopting new ideas. Another problem is getting everyone on board with the same vision. Incumbent members may disagree or not approve of changes, because they're afraid of hurting the bottom line.
When trying new ideas, it's important to proactively look for blind spots in your plans. That is where communication and sharing experiences can prevent disastrous changes.
Understand Why Some May Feel Resistant to Family Business Changes
Some directors will have hesitations about proposed family business changes. Unfortunately, those in favor will only see this as a battle of egos. They may be seen as old-fashioned, but these wiser members may have valid concerns. They might have also experienced this exact transition with a previous company.
Unless the root of their resistance is addressed, they will remain waivered. It's best to hear exactly what prevents them from agreeing with others.
Include the Broader Family in New Changes
Even if family members have no real power, it's best to include them in any changes. That may require time dedicated to outreach efforts, but it's worth it in the long run.
Some boards feel justified by not updating relatives because they have no formal business training. However, with changes arising from crises or emergencies, they need to know what happens next. Continuity planning should include both the family and the business side during changes. Otherwise, it could lead to more animosity than you want to deal with.
Choose a Professional Advisor for Family Business Changes
Your board may have many years of experience, but no one is an expert at everything. Our family business consulting firm assists many companies in adopting meaningful changes. We help you with family business succession or expanded training and educational efforts. Whatever opens your firm to new possibilities, you can rely on our counselors for help.
Discover why companies like yours depend on us for family business advisory services. Contact the consults at Positively People and take your brand further.
Learn more about Positively People Services.