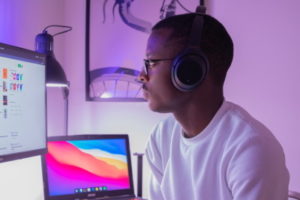 If there's one topic that puts an owner on edge, it's family business diversity. How can you maintain the spirit of the family with outside members? At times, diversification can feel counterintuitive to your training and education. However, if you only focus on what you can offer, you won't get very far.
Expanding your workforce, investments, or family governance board can introduce so many new capabilities. In this article we talk about how to embrace a more diverse staff and at all different levels with Positively People.
Begin Family Business Diversity with Your Company's Investment Portfolio
Any savvy business owner knows they shouldn't put all of their eggs into one basket. However, what is odd is that they often demand that of relatives involved in daily operations. Owners also often ask, how can you grow when every cent goes towards expenses and salaries? Seeking other investment opportunities can drastically improve what your firm can do.
Whether that means new equipment and machinery or different stocks, it's important to seek out unique prospects. Doing so can even strengthen your core competencies, improving how you operate.
Use Your Family Bonds to Their Fullest Potential
What makes a family company unique is the risks it can take. Not all companies are offered the same opportunities because they don't feel the same bond. There are higher degrees of trust involved, so you can attempt specific strategies. Doing so can position your brand to stave off competitors better.
The primary downside is keeping everyone on track and not pursuing their own interests. A focused board becomes one that can overcome severe problems more effectively.
Find Acquisitions That Fit Well Within Your Organization
A significant milestone for any company is acquiring a competitor or another small company. However, doing so doesn't always offer the advantages you had expected. Perhaps the new firm is too small to impact your operations significantly. Or it may be too large of a company for you to manage alone.
Knowing what size of company you can absorb prevents taking on too much responsibility and stretching you too thin. Avoiding ineffective acquisitions can also allow you to stop wasting capital.
Don't Pursue Goals That Are Too Broad or Too Narrow
Every decision enjoys a sweet spot where good choices get excellent returns. Other opportunities may not pan out as well for reasons you may not have seen. When goals are too broad they can become an unobtainable reward, burning everyone out. However, goals with objectives that are too specific may not push your organization far enough.
Knowing your brand's limits, skills, and opportunity costs will allow you to compete better. This helps you to avoid making decisions that won't improve your firm's standing.
How Much Family Business Diversity Should You Have?
When family boards spin their wheels asking themselves how much they should diversify, they usually don't grow. The fear of change or outsider members may prevent you from making wise decisions.
That is why you can rely on us for family business consulting for your brand. Our expert advisors provide superior continuity planning and guidance. No company can grow until it accepts diversity in its goals, strengths, and abilities. Contact Positively People today for the best family business advisory services.
Learn more about Positively People Services.