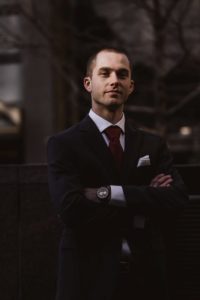 How do you keep your family business on the right track? Like any company, it needs the right director to maintain the course. That doesn't mean that finding a qualified family business director is easy. Even with keeping the brand in the family, there is a lot of work that goes into it.
The process can seem daunting, especially for firms that are currently expanding. When it's the first time you need a director, it helps to have guidance. We offer invaluable family business directors for companies of all sizes. Here are a few ways that Positively People can help your firm plan for one.
Director Responsibilities
The first significant act of family governance is defining what the director does. It's here that emotions can flare, and logic can be overlooked in search of perfection. Many families default to those with advanced degrees, such as MBAs. Unfortunately, it rarely works out when these members don't have an emotional connection.
On the other hand, the director should represent everyone involved in the firm. That is why so many organizations need a family business advisory board during growing pains. There is a lot at stake when assigning your brand's latest director. Make the best decision possible by contacting our experienced family business consultants.
Expand the Company's Skill Set
Corporations have relied on external programs for improving their skill set for decades. However, it can be hard to know which options are worth your time. Many conferences, expos, and trade shows went virtual during the pandemic. Even though they were cheaper and convenient, many struggled with this altered format.  
Bringing in coaches and trainers is wise, but how do you know their effectiveness? In a sea of life coaches, it's challenging to find the guru that you need. As your company expands, it becomes increasingly important to plan educational goals. We have partnered with many companies, giving us insight into what works best.
How to Screen for Candidates
Family businesses can have trouble locating genuine candidates that aren't relatives. How can you pinpoint which members offer the best kind of director material? Many firms find it invaluable to offer personality assessments to discover skills and talents. Others prefer to fine-tune their development plans over several years.
Mentoring programs can also assist in instilling preferred attitudes and values. Developing explicit role expectations can make the process go smoothly as well. Knowing when to seek out a candidate isn't always as apparent as you think. Contact our advisors to receive professional advice for your family's expanding brand.
Improve Everyone's Skills
Firms that place everything on the director's shoulders will not last. Unfortunately, many family-owned companies often follow this path and make the mistake of blending it with home life. Everyone that reports to the director should also receive training efforts. They include family councils, employees, committee chairs, and even the next generation.
There should be a system of accountability, including their long-term goals. Finally, a readiness evaluation should be developed to ensure their commitment to the firm. While it's a long and daunting process, it's also a rewarding one. That is why we dedicate ourselves to helping you choose the best candidates.
How to Select a Qualified Family Business Director for Your Family Business
When conflict arises that is when everyone doesn't know how a director should be selected. It can especially cause a rift between family members when it's the first time. Will you all vote on a candidate, or are they pre-picked? Is there an evaluation period before cementing them in place, or do they take over now? Should future directors be chosen the same way or with a different approach? 
You can make all of these considerations easier than before with Positively People. Contact our advisors today for a consultation. Learn more about Positively People services.