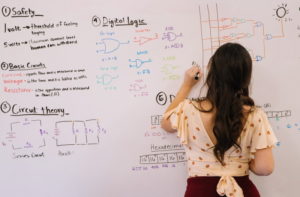 Planning family business meetings can oftentimes feel like herding cats. How do you make your sessions not only engaging but also effective? Your meetings shouldn't just waste an hour of everyone's time, but instead to keep everyone better informed. These gatherings can also help to reinforce roles, responsibilities, and knowledge.
It's also easy for a family business to become too complacent. Meetings should not only run smoother but encourage participation as well. Continue reading to learn how our continuity planning experts can set your brand up for success. Here are some family governance tips from the advisors at Positively People.
Communicate Before Your Next Meeting
Many people think they should hold onto questions or concerns until the meeting, but how often do sessions run over time? This can prevent people from fully engaging. With larger organizations, you may need to plan meetings several months out. That way, you can account for last-minute issues and members separated by distance.
Ironing out the details of a meeting before the day of can also keep it on track. Avoid unnecessary distractions or focus on different items than what is being discussed.
Pick the Meeting Spot in Advance
Why does it feel like everyone else needs your specific room when you have a meeting to host? These last-second interruptions can completely derail your upcoming session and its topics. If you bring up a particular facility, try holding the meeting there instead. That helps to keep it at the forefront of everyone's attention.
Family members who aren't a part of the organization yet can also feel engaged at these meetings. The same headquarters or plants hosting the meeting can also become guided tours before or after the meeting.
Teach Your Family the Ropes
Even if they don't currently have roles within the company, your family should stay informed. Having training or educational sessions can improve what they understand about your brand.
C-suite positions can offer excellent insight into the company's daily operations. You could even hold mock meetings to discuss the brand's current metrics. Allowing your family to speak with your executives can offer unique insight. It may be the push you need for effective family business succession planning.
Product Demonstrations
Hosting product demonstrations isn't only for winning over investors but also family members. You can talk about your company all day long, but members often need to see things in action.
Our family business advisory team knows how practical demonstrations can be beneficial. Include any unique tools, equipment, or proprietary systems for some added "wow" factor. Even companies in the food industry can engage others with test kitchens. Asking for feedback on new or seasonal offerings can also feel interactive.
Family Governance and Engagement
Most companies wait for their next focus group before hearing opinions. That can include any current issues the family council has started tackling. Or you could gain insight into what those outside the company see ahead of time.
Speaking about issues with your family can also help to include them later. Those who show interest in the business early often play vital roles later.
Use Family Time for Informal Meetings
Another advantage of running a family business is time at home you have without being at the office. Who can resist a fun family BBQ or game night, even if work is discussed? Hosting a get-together away from the boardroom also helps everyone breathe easier. It's less stressful when there is music, food, and fun.
Outdoor meetings can also help maintain costs associated with gathering everyone together. Why not mix business with pleasure on occasion?
Start Family Business Succession Early
Chances are, someone has young children in the organization somewhere. How do you engage family members, even at a young age? Consider opening events or guided tours to include children. While you should mandate that parents also attend, it's an excellent outreach method.
Families from outside of the state usually have little time to interact with one another. Hosting them annually or seasonally ensures that they keep in close contact. Many firms find that they need family business consulting to engage many members. Contact Positively People for expert advice and consulting services today.  Click here for more information about our services.