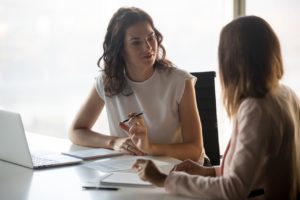 Is your family business functioning at the highest possible level?
There's nothing simple about running a family business. Whether you've got five employees or 500, keeping your day-to-day operations in line with your tradition, as well as your long-term goals and vision can be a struggle. It takes a company-wide effort to create an efficient and happy workplace, but it all starts at the top, with the family.
One of the ways that you can keep your eye on the prize, as it were, is to hire a family business consulting service. In this post, we're going to discuss some of the benefits of a business coaching service for your family business.
If you need help with family business succession planning, executive secession planning, daily time management, or staff morale, this post is for you. Keep reading and you'll understand that there's no shame in admitting you need help maximizing your business. A small business coach can get your business back on track.
Build Cohesion At The Top
When it comes to family business consulting, there's an extra level of complexity that other small businesses don't have to deal with. The family side of things often presents challenges with power and cohesion at the very top. If the key family members aren't on the same page, then it's hard for the company to operate effectively.
Family dynamics are never easy. A family business coach can help you work past the business problems by getting to the deeper issue. A qualified outsider can look at the situation and diagnose the problem in a way that you just can't when you're in the middle of it all.
This is how you build cohesion at the top of the company. With family cohesion, you can run your business as it should be run.
Family Business Succession Planning
One of the more complex problems that we see with family businesses has to do with succession planning. This might involve the passing of the family business from a parent to child, or in more complicated scenarios, an unrelated third party.
If there's contention during the executive secession planning process, it can have devastating results on the company at large. Hiring a business coach to guide you through this process will help you communicate effectively so that the transition is seamless and no hard feelings abound.
Help You Fulfill Your Vision And Goals
Family businesses usually start with a strong vision and minor goals. When it becomes successful over a generation or two, it's easy for the company to lose sight of these important things. If you aren't sure what your goals actually are anymore, then you need a business coach.
Business consulting can help you identify achievable goals. In setting concrete goals for the immediate and long-term future, you give your business a roadmap for success. Without them, you're lost.
Find Our What You've Overlooked
As the old saying goes, it can be hard to "see the forest from the trees" when you're in the middle of running a business. There are always going to be things you overlook as a leader. What a business coach can do is make sure you're not overlooking anything that could seriously harm your company's future.
Problem areas are hardest to see when they're close to you. If your blind spots are dragging your business down, a business coach will find out.
Help Improve Skills Company-Wide
Your business coach isn't just looking at you, the leader. They're going to take a look at the bigger picture to identify the areas of your business that most need coaching.
They may spend time with every level of your company, watching and listening. Even if there aren't any major deficiencies, you can always be improving, and a business consultant is trained in finding ways to do that.
Better Performance, Bigger Profits
When areas of potential improvement are identified, you'll start to notice better performance. A more efficient workforce, whether it's the factory workers at your plant or the servers at your restaurant, generates more success.
At the end of the day, it's the small daily victories that keep your business thriving. In helping you transform how your employees work, a business coach is helping you grow your business and increase profits.
Learn How To Lead
Not everyone is born with leadership qualities. If you feel that you're struggling to inspire your company, this is another area that a business coach can help in.
This is often the case during family business succession. When a patriarch or matriarch has headed up the family business for decades, then it's passed onto one of the children, it can be difficult for them to fill the big shoes, so to speak.
Executive business coaching can help you understand what it takes to lead a successful family business. They can help to guide the successor as they embark on this new venture, helping them to gain the trust of the employees and executives alike.
Retain Employees
Sometimes the mere presence of a business coach can work wonders for a company's morale. If your employees know that you're investing in their professional well-being, you're going to increase workplace pride and employee retention.
The best companies place special emphasis on keeping their best and brightest happy and enthusiastic. A business coach can inspire faith in the business itself, as well as the leaders.
Build Accountability
As an executive, it's easy to hold others accountable for the success and failure of the business. But if you're not holding yourself accountable first, then you have no right to hold anyone else accountable.
Your small business coach can be the person to hold you accountable when no one else will. If you enjoy the success of your business, then you have to bear some of the responsibility when times are tough.
Family Business Consulting Made Easy
Now that you understand some of the benefits of family business consulting, it's time to find the best small business coach out there. At Positively People, we help family and non-family businesses reach heights that they didn't know were possible. We'll create a portfolio to assess your company, then develop techniques and team-building exercises to help you with everything from employee motivation to family business succession.
To learn more about what we do, visit our website today. If you're ready to find out how we can help your family business, click here to get started.